Telco Sensors is a Danish designer, developer and manufacturer of a wide selection of photoelectric sensors, photoelectric amplifiers, light curtains and optical fork sensors. Telco was established in 1975 and have continued with growing success ever since. Telco distributes its products worldwide via its strong network of dedicated Telco Teams and Telco-owned subsidiaries spanning the entire globe.
Millions of customers count on our highly skilled professionals to provide support and service, and solving the most challenging applications every year. Telco's many years of experience and know-how allows us to specialise in providing customised and tailor-made optical sensing solutions for customers whose needs exceed the ordinary, in the most demanding applications. Telco's markets spans across an endless range of industries and market sectors worldwide.

For more than 40 years Klaschka has been developing, manufacturing and marketing electronic components and systems for the automation of machines and plants in industry and in environmental technology. Products are employed for positioning and checking, for controlling and regulation, for monitoring and error detection, for operating and observing. Certified Safety Switches and Controllers are used for plant safety.
Production plants in the automobile industry Presses and Forming technology Textile machinesPrinting machinesPackaging machines Conveying technology Machine tools Robotics and assembly technology Water- and sewage systems Railed vehicles

Solid Applied Technologies Ltd. (SolidAT) offers level sensors and remote monitoring solutions for level, volume and open channel flow. SolidAT level sensors are non-contact and implement ultrasonic technology. Remote monitoring is based on GPRS cellular communications and a web-based monitoring application. Ultrasonic sensor technology is the best choice for challenging targets such as sewage, corrosive chemicals, flowing fluids and rivers. SolidAT is leading the market for remote monitoring of sewer levels, monitoring of diesel tanks and river level monitoring with flood alerts.
SolidAT handles the development, engineering, production, marketing, sales and support of its level sensors and for remote monitoring solutions. SolidAT plant is internationally certified by ISO 9001:2000, FM, ATEX and IECEx for production of systems certified for explosive atmospheres. SolidAT level sensors span a wide measurement range from 0.15m to 40m (6" - 130'). Level sensors provide 4-20mA, HART or Modbus. Sensors are loop powered or 4-wire systems supporting up to five relays for pump control.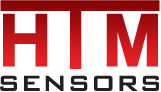 Our sensors work. HTM sensors have been designed for and tested by a variety of industries in many demanding applications. The products are backed with a strong warranty, industry approvals, and a long track record of consistent performance.
Our people make sensor selection easy. A friendly voice answers the phone, we do not use voicemail. A great working environment means our people are happy, and carry a happy attitude as an approach to serving our customers.
Our technical service department is standing by to answer any questions about our products, or to recommend a creative sensor solution.
Our customer service department is trained to help you find the right solution. We are ready to recommend products that are in stock, popular products at a better price, and high performance products to solve tough applications.
Our inventory helps keep you running. We stock over 50,000 sensors and we ship the same day you order. We keep reserve inventory for your critical parts, and we can always recommend popular products, so that you can rely on our inventory being there when you need it.